Dothan Medical
Associates, P.C.
Coming Soon to Dothan Medical Associates, P.C.
Call now to schedule you appointment at 334-794-1148. Ask for Internal Medicine Appointment Desk.
Arielle Dahlin, M.D. — June 1, 2023
Victoria Phillips, D.O. — July 10, 2023
Daniel Carriger, D.O. — November 1, 2023
IMPORTANT Information REGARDING PATIENT PORTAL
Dothan Medical Associates has made a decision to change companies that provide our patient portal services. We will be swapping over to a new Patient Portal provided by Greenway, which will be a better product for our patients.
We apologize for the inconvenience during this transition. Please login to your current Patient Portal and download and/or print off all information that you wish to keep from the current portal by April 21, 2023. As of right now, the current Patient Portal is no longer active for communication with the clinic. Invitations will be sent out as soon as the new Patient Portal is up and operational giving you the opportunity to sign up for our new Patient Portal. The link to the new portal will be active on this website once the new Patient Portal is active. Thank you for your patience during this transition.
If you have any questions, please do not hesitate to contact our office and we will do our best to answer any questions or concerns that you may have.
Thank You!!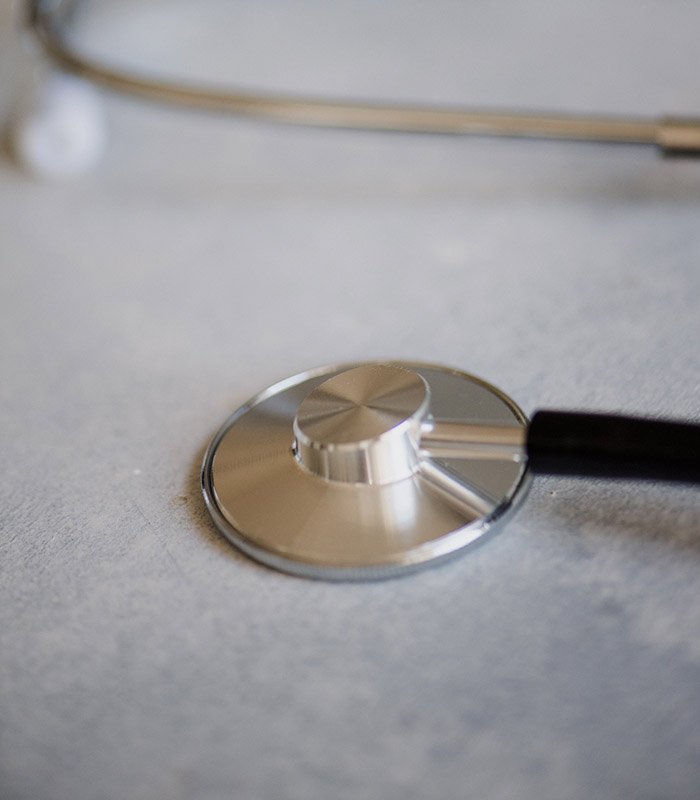 Established in 1989 with three physicians initially, Dothan Medical Associates, P.C. is now a multi-specialty practice with eleven physicians and four nurse practitioners. Our specialties include Internal Medicine, Endocrinology, and Rheumatology. All of our physicians at Dothan Medical are board certified.
Our goals are to provide you with quality medical care and to treat you as we would like to be treated: with respect, courtesy, and compassion. We are responsible to ensure our patients receive only the highest level of quality care. The essential elements in our goals focus on maintenance of health, preventive health, and restoration of health in order to maximize our efforts toward improving quality of life.
We offer a variety of healthcare services right here in our office. All of our specialties take advantage of an in-house Laboratory employing two full-time lab technicians. Some of our other services include:
Bone Density
A bone mineral density (BMD) test is the best way to measure your bone health. It compares your bone density, or mass, to that of a healthy person who is the same age and sex as you are.
X-Ray
X-rays are a type of radiation called electromagnetic waves. X-ray imaging creates pictures of the inside of your body. The images show the parts of your body in different shades of black and white.
Pulse Oximetry
Pulse oximetry is a way to measure how much oxygen your blood is carrying. By using a small device called a pulse oximeter, your blood oxygen level can be checked without needing to be stuck with a needle.
Ultrasound Guided Thyroid Biopsies
An ultrasound-guided fine needle aspiration biopsy uses sound waves to help locate a nodule or abnormality within the thyroid and remove a tissue sample for examination under a microscope.
Continuous Blood Glucose Monitoring
Continuous glucose monitoring automatically tracks blood glucose levels, also called blood sugar, throughout the day and night. You can see your glucose level anytime at a glance.
Insulin Pump Starts and Upgrades
An insulin pump is a small device that delivers insulin through a small plastic tube (catheter). The device pumps insulin continuously day and night. It can also deliver insulin more rapidly (bolus) before meals.
Thyroid Ultrasound
A thyroid ultrasound is an imaging method to see the thyroid, a gland in the neck that regulates metabolism (the many processes that control the rate of activity in cells and tissues).
Rheumatology Infusions
One effective treatment for rheumatoid diseases and other autoimmune disorders is infusion therapy. Infusion therapy provides patients with medication administered by IV.
Holter Monitor
These monitors can record how fast your heart is beating, whether the rhythm of your heartbeats is steady or irregular, and the strength and timing of the electrical impulses passing through each part of your heart.
EKG
An electrocardiogram (EKG) test is a simple, painless procedure that measures electrical signals in your heart. Each time your heart beats, an electrical signal travels through the heart.
Our patient forms are provided for you to print and complete before your scheduled visit to the office.  If you are scheduled as a new patient to see a provider other than Dr. LaCour, you will need to complete the 
NEW PATIENT FORMS
 and bring them in with you at the time of your appointment.  If you are scheduled as a new patient to see Dr. LaCour, please complete the
NEW PATIENT FORMS : DR. LACOUR
and bring these with you at the time of your appointment.
We will ask you at every visit to verify your current address and contact information, and we will ask to see your current insurance cards to make certain we have your information correct.  We do this to ensure that your insurance claim for services will not be rejected. 
Once a year we will ask you to fill out new REGISTRATION FORMS in order to keep your information current in our system. 
If you are scheduled for an annual visit, or if you have not been seen within the past year, we will ask you to print and complete the UPDATE YOUR INFORMATION forms below and bring them with you to your appointment.
Thank you for your confidence in Dothan Medical Associates, P.C.
NEW PATIENT FORMS : DR. LACOUR