Dothan Medical
Associates, P.C.
Information for Our Patients and Families of Dothan Medical — March 16, 2020
We are monitoring the coronavirus situation carefully and would like to relay some important information regarding our operations.
At this point, a lack of information is our biggest challenge.  As a result of this, we are choosing to proceed with an abundance of caution and we will adjust as more information becomes available.
To date, we are unaware of any confirmed cases coronavirus cases in our area.  However, we are still limited by a severe lack of testing, and so we feel that it is best to operate under the assumption that the virus is in our area until better data is available.
The primary symptoms that would raise concern for coronavirus are fever, cough, and difficulty breathing.  In the initial phases, coronavirus presents as a "flu-like" illness.  More severe cases tend to worsen after the first week, with increasing shortness of breath potentially requiring hospitalization for further care, to include possible ventilator support.
The primary goal at this point is to slow the spread and prevent the exhaustion of limited resources.  This is best accomplished by social distancing.  Avoid crowds, stay home, wash hands, and self-isolate if having symptoms of illness.
For patients without symptoms but possibly at high risk: 
For our rheumatoid patients who are at high risk who are scheduled for rheumatoid office visits, we will be contacting you and possibly performing either video or phone visits.  If we have patients who feel they are at high risk and had rather conduct their visit via telephone we will be glad to accommodate you.  Please be patient with us.  These are new processes for us and there will inevitable be some kinks. We will otherwise continue with routine appointments as scheduled.
For patients with symptoms:
If you are in a low risk group (less than 60 years old, no chronic health conditions such as asthma, diabetes, heart disease, rheumatoid arthritis), we ask that you stay at home and self-isolate. Monitor your symptoms, stay hydrated, and take ibuprofen or Tylenol as needed.  Treat yourself as you would with the typical flu.
For those at higher risk of severe illness (age greater than 60, chronic health conditions), self-isolate and call the office for further guidance. Your provider will follow the CDC guidelines in reporting your symptoms.
Please avoid seeking care at ER facilities unless you have urgent symptoms requiring immediate attention, as there is potential for ER facilities to be overwhelmed caring for the sickest of patients.
Keep in mind, once again,  that testing is very limited and there is no known treatment other than supportive care, so there is little to gain by seeking care at an ER unless absolutely necessary.
We plan to continue to remain open and will provide updates as the situation progresses.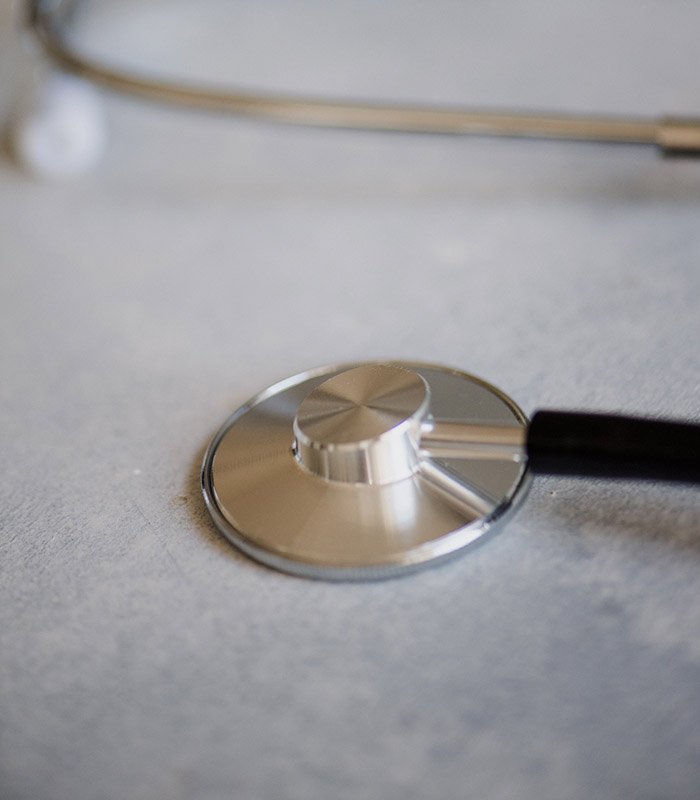 Established in 1989 with three physicians initially, Dothan Medical Associates, P.C. is now a multi-specialty practice with eleven physicians and four nurse practitioners. Our specialties include Internal Medicine, Endocrinology, and Rheumatology. All of our physicians at Dothan Medical are board certified.
Our goals are to provide you with quality medical care and to treat you as we would like to be treated: with respect, courtesy, and compassion. We are responsible to ensure our patients receive only the highest level of quality care. The essential elements in our goals focus on maintenance of health, preventive health, and restoration of health in order to maximize our efforts toward improving quality of life.
We offer a variety of healthcare services right here in our office. All of our specialties take advantage of an in-house Laboratory employing two full-time lab technicians. Some of our other services include:
Bone Density
A bone mineral density (BMD) test is the best way to measure your bone health. It compares your bone density, or mass, to that of a healthy person who is the same age and sex as you are.
X-Ray
X-rays are a type of radiation called electromagnetic waves. X-ray imaging creates pictures of the inside of your body. The images show the parts of your body in different shades of black and white.
Pulse Oximetry
Pulse oximetry is a way to measure how much oxygen your blood is carrying. By using a small device called a pulse oximeter, your blood oxygen level can be checked without needing to be stuck with a needle.
Ultrasound Guided Thyroid Biopsies
An ultrasound-guided fine needle aspiration biopsy uses sound waves to help locate a nodule or abnormality within the thyroid and remove a tissue sample for examination under a microscope.
Continuous Blood Glucose Monitoring
Continuous glucose monitoring automatically tracks blood glucose levels, also called blood sugar, throughout the day and night. You can see your glucose level anytime at a glance.
Insulin Pump Starts and Upgrades
An insulin pump is a small device that delivers insulin through a small plastic tube (catheter). The device pumps insulin continuously day and night. It can also deliver insulin more rapidly (bolus) before meals.
Thyroid Ultrasound
A thyroid ultrasound is an imaging method to see the thyroid, a gland in the neck that regulates metabolism (the many processes that control the rate of activity in cells and tissues).
Rheumatology Infusions
One effective treatment for rheumatoid diseases and other autoimmune disorders is infusion therapy. Infusion therapy provides patients with medication administered by IV.
Holter Monitor
These monitors can record how fast your heart is beating, whether the rhythm of your heartbeats is steady or irregular, and the strength and timing of the electrical impulses passing through each part of your heart.
EKG
An electrocardiogram (EKG) test is a simple, painless procedure that measures electrical signals in your heart. Each time your heart beats, an electrical signal travels through the heart.
Our patient forms are provided for you to print and complete before your scheduled visit to the office.  If you are scheduled as a new patient to see a provider other than Dr. LaCour, you will need to complete the 
NEW PATIENT FORMS
 and bring them in with you at the time of your appointment.  If you are scheduled as a new patient to see Dr. LaCour, please complete the
NEW PATIENT FORMS : DR. LACOUR
and bring these with you at the time of your appointment.
We will ask you at every visit to verify your current address and contact information, and we will ask to see your current insurance cards to make certain we have your information correct.  We do this to ensure that your insurance claim for services will not be rejected. 
Once a year we will ask you to fill out new REGISTRATION FORMS in order to keep your information current in our system. 
If you are scheduled for an annual visit, or if you have not been seen within the past year, we will ask you to print and complete the UPDATE YOUR INFORMATION forms below and bring them with you to your appointment.
Thank you for your confidence in Dothan Medical Associates, P.C.
NEW PATIENT FORMS : DR. LACOUR